The weather this weekend was absolutely phenomenal. Honestly, it was warm, sunny, and very Spring-like, which was a vast improvement to the #snowquester we had last week. No heavy winter jacket for this girl! To go out and meet people for brunch, I didn't need more than a blazer to keep me warm. That's my type of weather.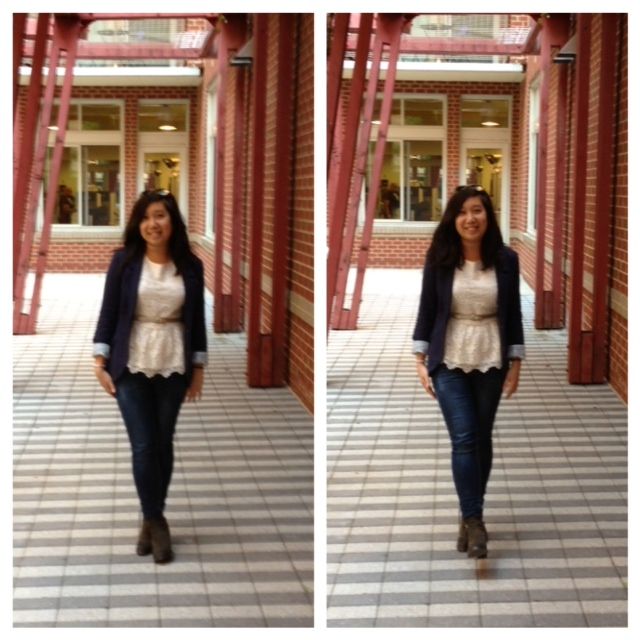 This
lace shirt
has been on repeat these past couple of weeks. I fell in love with it online, hated it when it arrived, and fell back in love with it once I tried it on. Boy am I glad I gave it a second chance. We've all flip flopped before.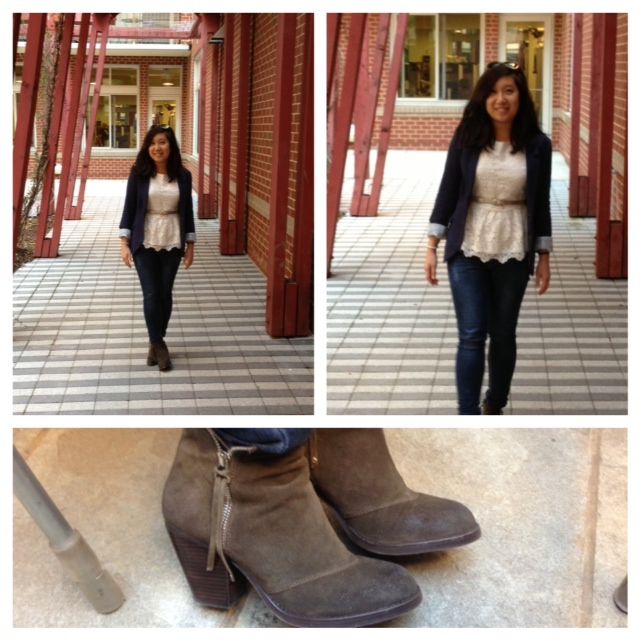 Also, I finally broke in my Holly booties from
ShoeMint
. They are probably the best shoe purchase I made these past two years. Highly recommended!